5 Things to Consider Before Choosing a Workplace Coffee Supplier in London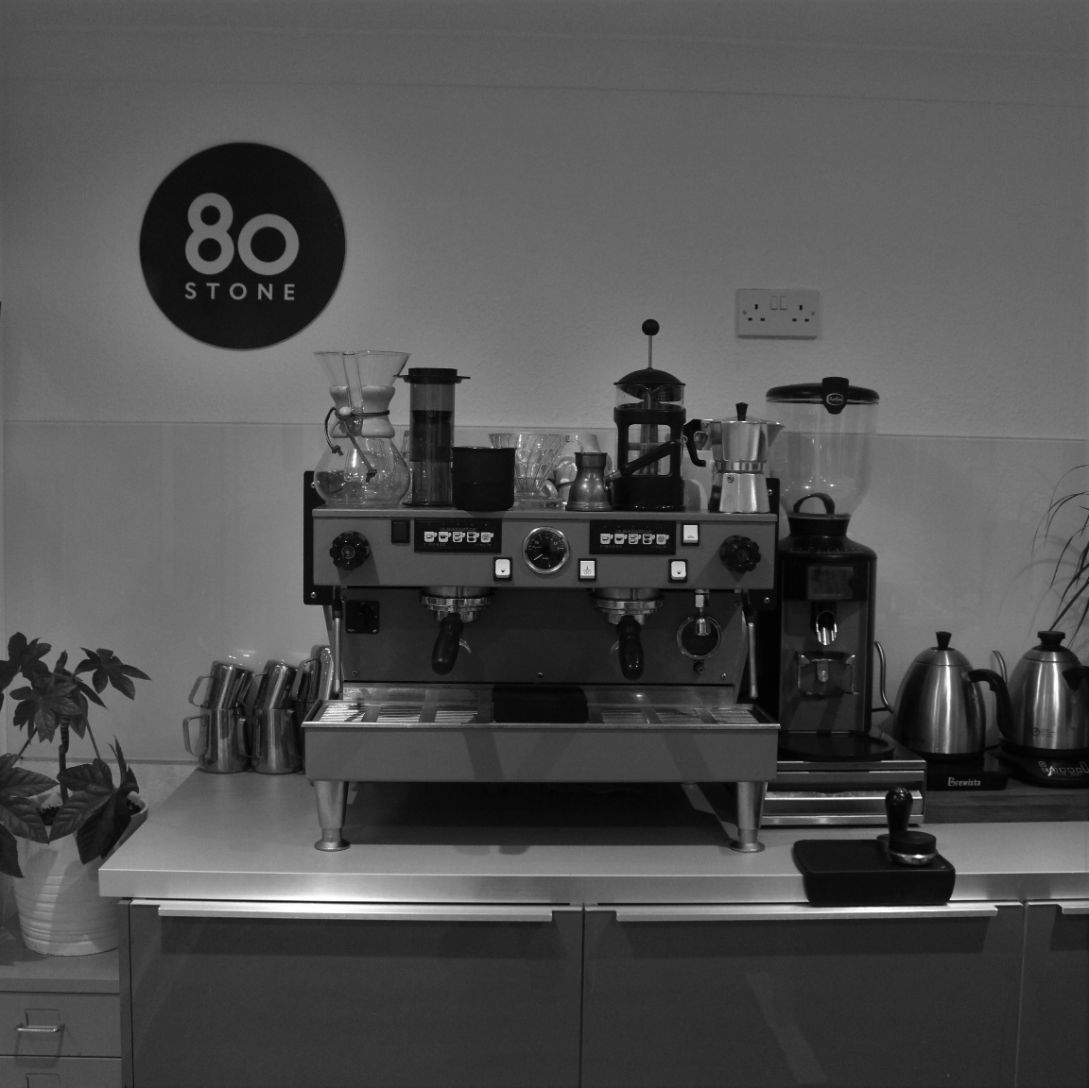 We believe coffee makes the world go around, it is often our fuel that pushes us through the working day. There are many ways to keep your employees happy at work, and we believe coffee truly is one of them.
Supplying your team with high-quality, roasted coffee will keep everyone happy in the office. But choosing the right coffee supplier in London can be a tough decision. You want to start a relationship with a coffee supplier company that is right for you and for your work environment. We've listed a few things you might want to consider before diving into the deep end when choosing a workplace coffee supplier in London.
Choosing a Coffee Supplier in London That Suites Your Work Environment
Whether you are a start-up business or large established organisation; you should be serving the best tasting coffee to your colleagues, employees and visitors.  You might need wholesale coffee for your long-loved office coffee machine or supply large quantities to your head quarter cafeteria.
When choosing a coffee supplier in London it is easy to get fixated on price as a deciding factor, but there are many other things to explore to get the best wholesale coffee. Take a step back and consider how your work environment operates, are you driven by classic quality, premium niches or quirky exotic feels? This will help you narrow your search for potential coffee suppliers in London.
Sharing Brand Values
Exploring the brand values of your coffee supplier allows you to understand the type of business they are running. If you are extremely passionate about coffee, make sure your coffee supplier doesn't fall short. Don't fall for a cheap sign up deal, to find out later down the line they have a poor customer relationship history. If you share similar brand values with your wholesale coffee supplier, you are more likely to build a more positive relationship.
Make sure your coffee supplier in London is organised, it's a busy city and there isn't time for mistakes. If you place a wholesale coffee order, you expect it to be delivered in the estimated time frame.
High Quality, Manually Roasted Coffee Beans
At 80 Stone Coffee Roasters, not only do we roast our own coffee to an extremely high quality, we want to make sure that every bag of roasted coffee taste amazing, that's why we carry out regular quality control checks of our wholesale coffee beans. We understand the importance of getting the right flavour, it can be hard to find a coffee that suites everyone in the workplace.
80 Stone Coffee Roasters carry out an in-depth quality control process, where the coffee beans are inspected to ensure a high-quality roast. When our team look at the batch of beans, they look for the right colour and shape.
You should ask your wholesale coffee supplier a few things before buying the coffee to ensure a high standard of quality.
"How are the beans roasted?" and "When was your coffee roasted?"
Manually roasting coffee beans takes things back to a basics, it allows for tighter control over external factors. Manually roasting coffee ensures we provide only the freshest coffee beans.
Customer Reviews from Fellow Coffee Lovers
We are humans by nature and we listen to our peers, we trust what others say. This is relevant when making purchases online and instore. With so many wholesale coffee roasters online, you can easily distinguish between those that are worth looking into and those that are not.  90% of consumer read online reviews before visiting a business. It is important to read what others say about a coffee wholesale provider before you consider them for your workplace coffee. Consider what kind of quality they are providing, what level of service do they work to, do other people have a good customer experience with them.
88% of consumers trust online reviews as much as personal recommendations. It is worth reading what others are saying about the coffee wholesale supplier and see if it is right for you. Online reviews help your wholesale coffee business build reliability, expertise and professionalism.
You can find reviews on search engines or databases like Google Reviews. Alternatively, look at the coffee wholesale supplier's website and see if they showcase some of their customer reviews. If you can't find any testimonials on their website, don't be afraid to ask them directly. If they are proud of their customer relationships, they will be happy to shout about it.
Local Experience and Knowledge
Supporting local wholesale coffee roasters in London is important, there are many to choose from, but start local. Consider how far they are from your workplace, are they within visiting distance? If they have a new roasted flavour coming in, you may want to visit and try the coffee. If the wholesale coffee roaster is located elsewhere in the country, it will be impossible to do this.
If they are a London based wholesale coffee provider, they should have local knowledge based on their existing customers. Local experience and knowledge means they will already offer competitive pricing in London. Experience and knowledge will allow them to recommend coffee based on other customer orders similar to your business.
Visit Your Local Coffee Supplier
When looking for a workplace coffee supplier in London, this stage may come before your online research. London is full of wholesale coffee suppliers, but it is important to visit their café or shop and see them in action for yourself. Once you visit the shop, you can talk to staff and get a better understanding of how they operate, the quality of the coffee and maybe even barter a discount. You will be surprised how willing coffee roasters are to share information about the roasting process. Ask about their experience in wholesale coffee, who they already supply to and where they source their coffee.
Negotiate with Your London Coffee Supplier
Don't be fooled by typical coffee sales talk, be friendly but be assertive when it comes to getting the right price for your wholesale coffee. Once you've shortlisted a few suppliers, consider which price is for you and be honest with them. It is important to tell them what your budget is and stick to it.
If you can find a supplier that is passionate about coffee, as well as having local knowledge and good prices, you should take the net steps to making them your workplace coffee wholesale supplier in London. Check out our wholesale coffee shop based in South West London. Contact us and make an enquiry about how we can supply your workplace with wholesale coffee beans.
80 STONE COFFEE ROASTERS LONDON
Speciality Coffee Suppliers