Clean, sweet, and fruity. We love this coffee as a pour-over, brewed with slightly cooler water temperatures to bring out its sparkling acidity, reminiscent of champagne. However, when made on an AeroPress, it has a thick syrupy body and tonnes of blackcurrant juiciness that makes you think you are sipping down a bottle or Ribena.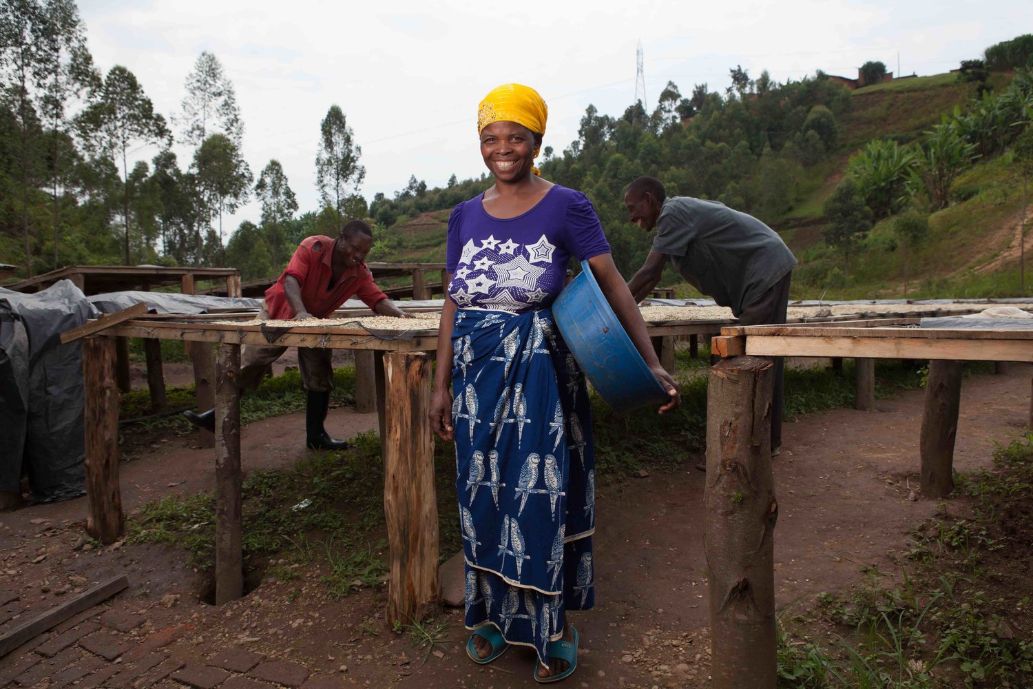 ALTITUDE
1600 – 2000 masl
PRODUCER
Gihombo Washing Station
Gihombo is a privately-owned washing station, built in 2006 on the shore line of lake Kivu in the Northern part of Nyamasheke. and it currently has an average production of 30 tonnes of parchment annually. The season for Rwanda can run from March through to August, but for the most part, we are finding our selections coming from May to July picking of cherry.
There are 320 smallholder farmers in the sectors surrounding Gihombo, they deliver their cherries to the washing station for processing. The farms are generally very small, and made up of families that have some land with coffee trees, and who take care of the plants and pick the cherries themselves. Competition for cherry can be pretty tough, farmers can deliver to whichever washing station they want. Maintaining a good supply of cherry is dependent on the relationships with farmers and being able to offer competitive pricing.
They have very strict routines for cherry reception and sorting, after the cherries are delivered by farmers, they must be sorted, then placed into a tank prior to pulping where bad cherries are removed, all of the coffee sorted out that is unripe or over ripe, will be processed separately as lower grade coffee.
80 STONE COFFEE ROASTERS LONDON
Speciality Coffee Suppliers