A little gem naturally processed from the Comsa cooperative in Honduras. The green beans smell fragrant, sweet and a little fruity. Those characteristics are transferred well in the roasted product. We found that the best brewing methods for this coffee are V60, Chemex and Cafetière. Despite the light roast it is easy to pull out those cocoa notes, and we recommend experimenting with a higher dose to get a fuller cup
Ideal brew methods: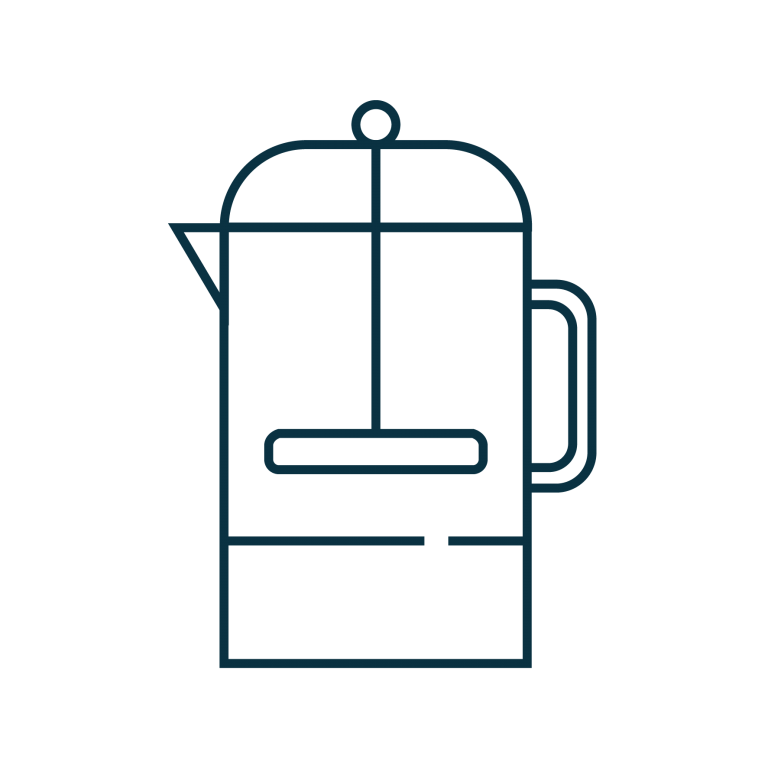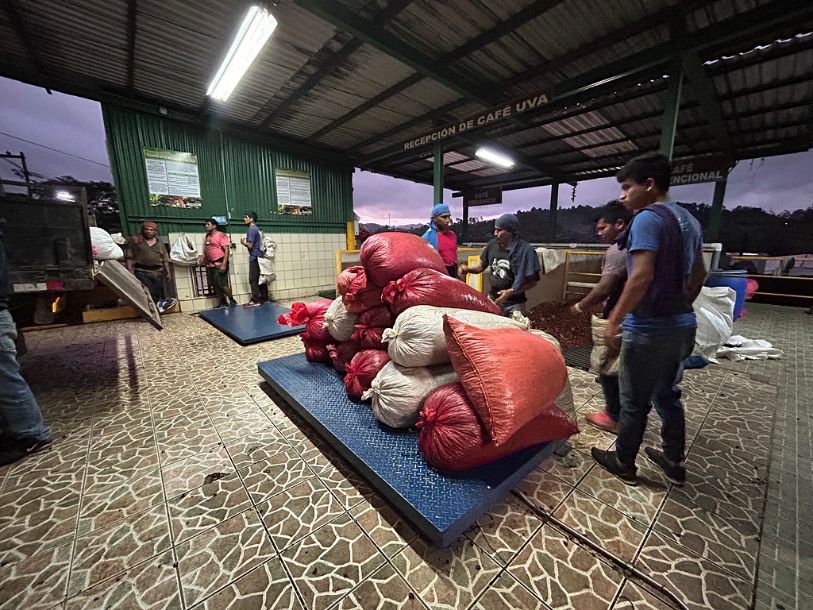 PRODUCER
Comsa Cooperative
CULTIVAR
Red Catuaí, Typica, Lempira
PROCESS
Natural/Sun Dried
The processes of natural and honey coffee start from the moment of picking the coffee cherries, it is promoted at this stage to only hand-pick 100% ripe cherries, red wine like colour. The farmers deliver the cherries in COMSA's central wet mill and the team there selects the best-looking cherries and where lower quality cherries are observed such as unripe or over-ripe and dry cherries, then they are placed under shade for a second selection where lower quality cherries are removed in the final revision. Afterwards the double selected cherries are placed in a clean tank filled with water, where they rest for 24 hours to hydrolyse the beans inside the cherries. Any floating cherries are discarded, to only process the cherries with ideal density. Once the coffee is hydrolysed, it is packed inside clean polypropylene sacks and transported to the patios or raised beds where they are sun-dried with the cherry skin on it for 12 to 24 days, depending on weather conditions. Once the dry cherries reach a range of 11.5% – 12% of moisture content, they are packed again into polypropylene sacks and stored in one of COMSA's warehouses, ready to be prepared and shipped according to the agreed specifications between COMSA and the buyer of the coffee.
Established in 2001, as an initiative of a group of 61 coffee producers (12 females and 49 males) with the support of the Fundación para el Desarrollo Empresarial Rural (FUNDER) and a starting capital close to $365. Now integrated by over 1500 farmers, COMSA has grown into a business role model, thanks to the dynamic, responsible and innovative work ethics and vision of its members and workforce. From its foundation, the 61 members of COMSA decided that besides achieving high-quality coffee, their company was going to produce organic coffee and they were going to promote organic agriculture as one of the core principles pillars of their organisation. At the time of their establishment, conventional agriculture which uses chemicals was the most common practise in the region. Following their focus on organic agriculture and high-quality coffee, COMSA presented itself to the international markets and recovered trust from the international coffee buyers and Honduran coffee producers.
Buy our Jungle Nuts coffee beans online, or browse our shop and discover our other coffees.
80 STONE COFFEE ROASTERS LONDON
Speciality Coffee Suppliers