LADERAS DEL TAPIAS COLOMBIA
Crispy sweet-tart, fruit toned. Dripping with juicy notes of green apple, lime, raspberries and grapes. A surprising, bright and fruity cup, for those with more than just a sweet tooth.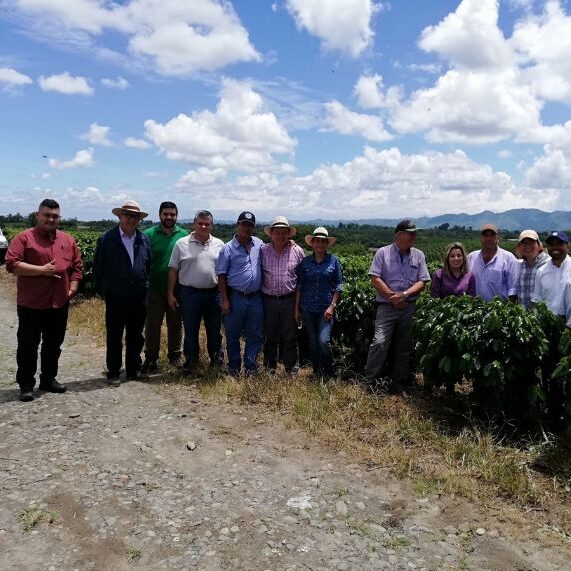 PRODUCER
Laderas del Tapias Estate
HARVEST
August – December
The estate is located within the Río Tapias Canyon in Neira, Caldas, halfway between Medellin and Bogota.
It is composed by four different farms: Buenos Aires, Puerto Rico, La Graciela and Villa Inés which compose Laderas del Tapias origin. Laderas del Tapias has a long tradition in the production of coffee and it is part of the Coffee Cultural Landscape, declared by UNESCO as a Cultural Heritage of Humanity. The climatic and agroecological conditions of Laderas del Tapias origin vary from 1,600 to 2,050 meters above sea level. The soil, with volcanic origin and high concentration of organic material makes Laderas del Tapias an optimal environment for growing coffee. The estate has an extension of 95 hectares, 25 of which are forest areas and the rest are coffee plantations. This environment, combined with the knowledge and development of agro-industrial processes, allows them to generate a broad portfolio of several coffee varieties with different taste profiles.
80 STONE COFFEE ROASTERS LONDON
Speciality Coffee Suppliers