We love when a coffee has a clear taste profile, and this is certainly one of them. From the first sip, you are taken back by its thick but clean texture, and the flavours are strongly reminiscent of Orange marmalade. It is an easy coffee to brew, and can work well on many methods, but we find it excels on filter, as the control you have over brewing helps to accentuate its clarity, and by using slightly lower water temperatures, you can preserve the subtle acidity present in the coffee and achieve a brighter more balanced cup.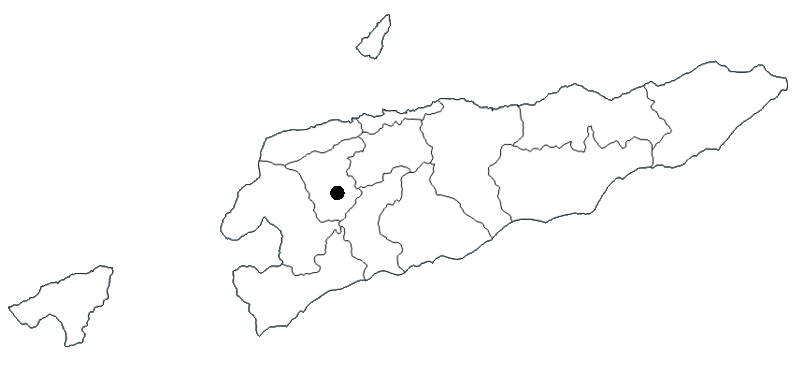 PRODUCER
Cristo Liurai Cooperative
CULTIVAR
Typica, Timor Hybrid
Situated in South East Asia with Australia to the South, Timor-Leste holds the unenviable accolade of being one of the few countries in the world to have been both colonised and annexed; colonised by Portugal from 1600s to 1975 and annexed by Indonesia from 1975 to 1999. Having finally gained independence in 2002, Timor-Leste is the world's second youngest nation state and still finding its feet in the geo-political world of the 21st century. Coffee was introduced to the island by the Portuguese and went on to become the country's leading export by the 1900s, however the industry suffered greatly during the years of Indonesian annexation when the sector was largely ignored.
Fast forward to the present day and you will see that the coffee farmers of Timor-Leste are working hard to collectively carve out a place for Timorese coffee in the global speciality coffee market.
Timorese coffee is truly wild and organically grown underneath the imposing shade trees that dominate the landscape. With time old traditions in processing coffee, passed on from generation to generation, coffee is helping to build up more opportunities for Timorese people to create a consistent and sustainable income from which to support and provide for their families and the local community.
Located underneath the watchful eye of the Cristo Rei statue in Letefoho, the Cristo Liurai cooperative have come together to conscientiously process their coffee, with a clear focus on quality. Being a newly formed cooperative, Luis Santos de Jesus has used his background in education to lead and share his knowledge with this group of smallholder farmers, where together they have been able to combine their knowledge and experience gained over the years to succeed in producing excellent quality speciality coffee from this sacred place in East Timor.
80 STONE COFFEE ROASTERS LONDON
Speciality Coffee Suppliers