Milk chocolate bar that sits somewhere on the dark side. Its more gentle character comes through when slightly cooler with notes of bitter orange roasted pecan.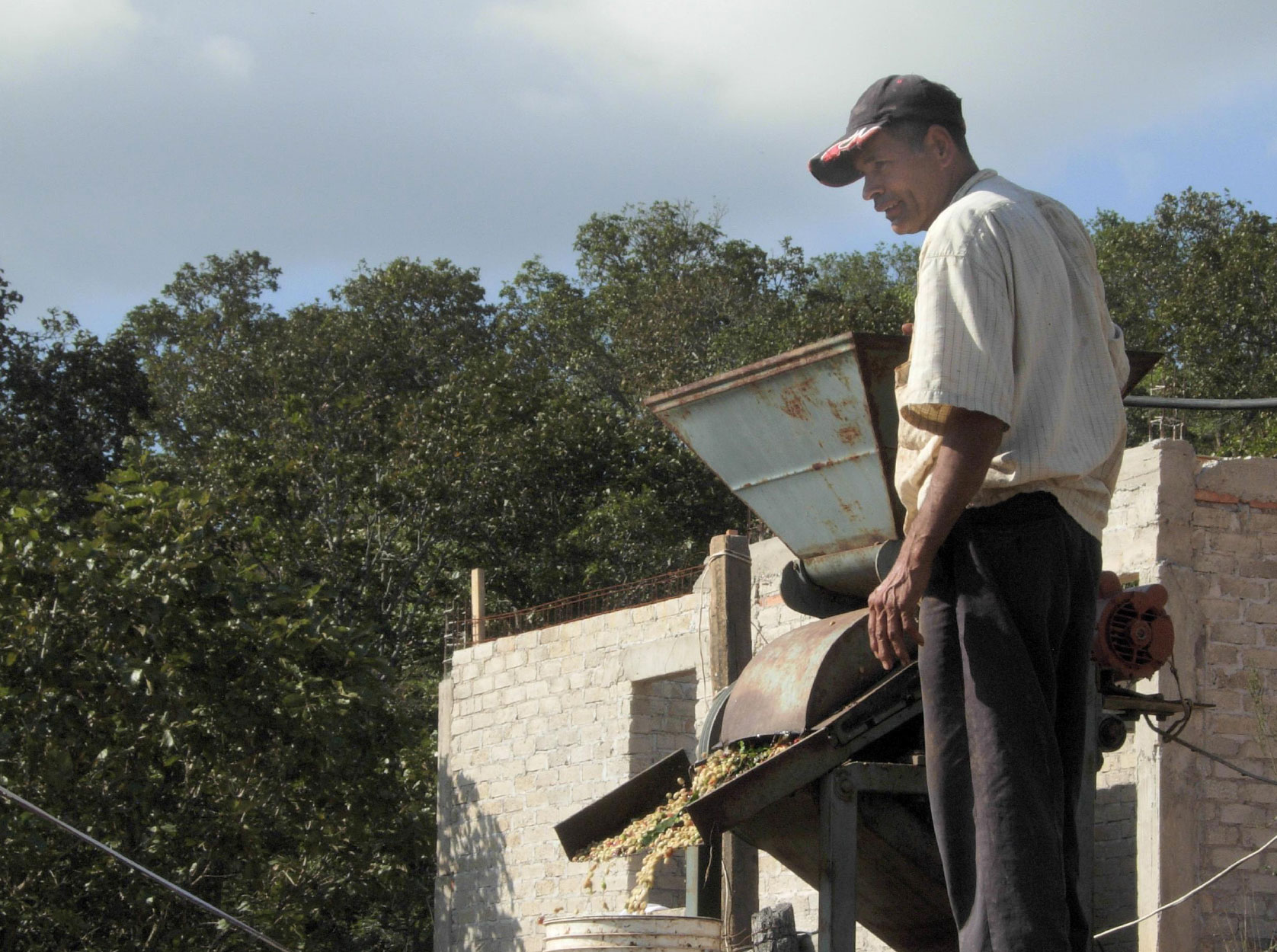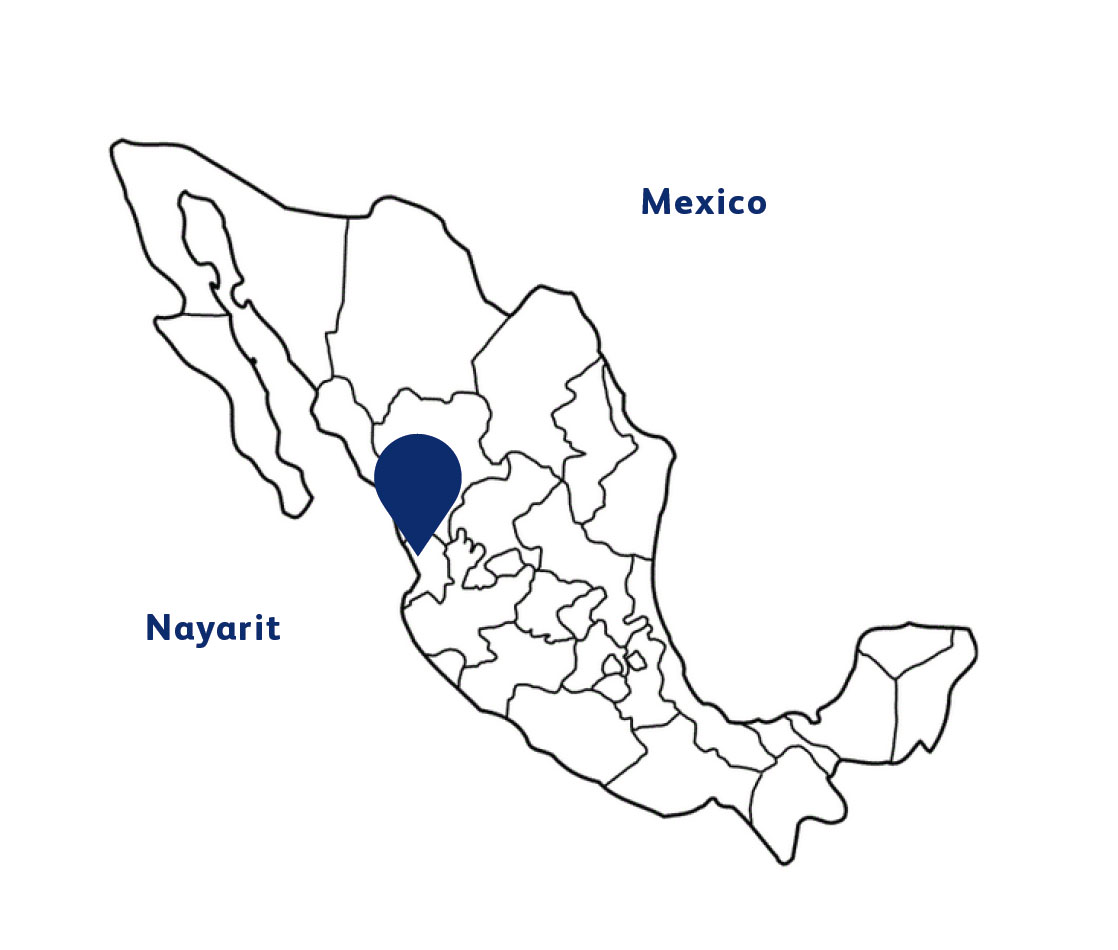 WET MILLS
Rustico, Sandia
VARIETIES
55% Typica, 45% Caturra
PROCESS
Natural and Washed
El Cuarenteño is a rural community located in the foothills of Sierra de San Juan, just west of Tepic, the state capital of Nayarit. In a region now rich in agriculture, sugarcane, tobacco, and citrus fruits, it was first settled in 1910, established by a wealthy landowner as the centre of his farm. After several years the farmer received petitions form his workers wanting to buy pieces of the land, but these were always declined. In 1939, the Mexican government passed and agrarian reform resolution allowing the formation of areas of communal land used for agriculture, or ejido, in which members farm designated parcels and collectively maintain communal holdings. This had its roots in the calpolli system originating from the precolombian Aztecs.
El Cuarenteño has about 840 hectares of coffee land, with caturra, typica (also known as criollo), and mondo novo varities grown. The coffee is washed in two wet mills, Rustico, run by Alejandro Altamirano, which washes, scrubs and dries the beans on patios utilising the rooftops of the workers; and Sandia, operated by Gregorio Orozco who goes through the same processes but has the advantage of more space nearby, allowing for the patios to spread out more.
The coffee is then taken to the Duende dry mill, where the coffee is hulled, cleaned, sorted, and prepared for export.
We'd Love To Hear From You!