CHINESE BEAN PRODUCTION IS SHAPING THE FUTURE
Why Coffee Roasters Are Becoming Interested in Chinese Coffee Beans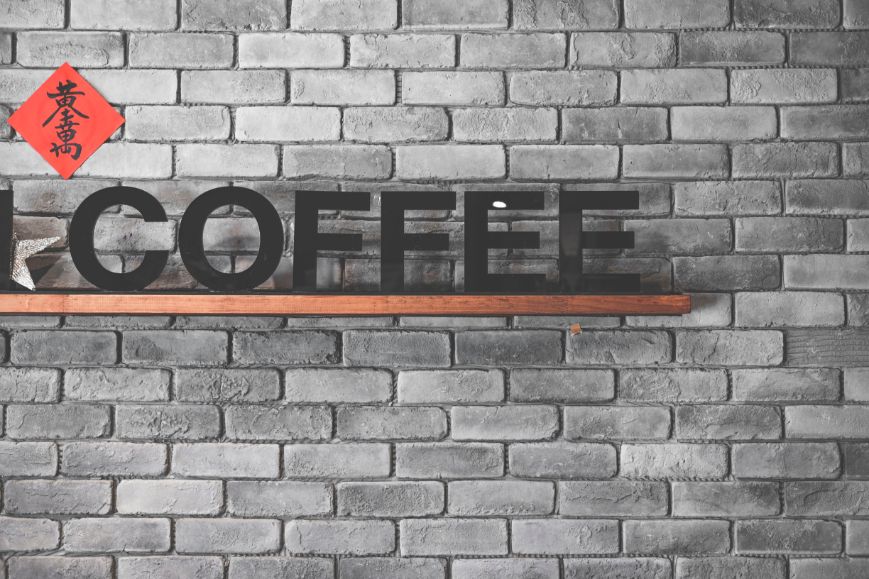 As a speciality coffee roaster, we use beans from all the popular producers in the world. From African beans to South American, we explore all possibilities. One area of the world that has been knocking on the door coffee roasting world recently is China. While China's coffee market is growing, most of what people are brewing and drinking is actually roasted or grown abroad. However, with increased popularity in coffee culture, this trend is changing. Let's look at coffee culture in China and the changing standards in local roasting.
China's History With Coffee Production 
What relationship does China have with coffee? Historically, China has been associated with the growing and production of tea, so you wouldn't expect a huge association between the two. China usually conjures images of traditional tea houses and steaming cups of pu'er, oolong or green tea. 
Therefore you would be right to assume that as China's first encounter with coffee occurred in the late 1800s, when a French missionary introduced it to Yunnan province. However, according to the International Coffee Organization, coffee production didn't flourish into a full-fledged industry until 1988, when the government renewed efforts to build up the sector with assistance from the World Bank and the United Nations Development Program.
Chinese Millennials Boosting Coffee Demand
Coffee consumption in China has skyrocketed in recent years, nearly tripling in a span of just four years. Global giant Starbucks has led the way in the emergence of China's coffee culture, with a new store opening approximately once every 15 hours! This is all down to one demographic: millennials. 
In China, growing exposure to global influences has meant that today's young adults see adopting the Western culture, including imbibing coffee, as a sort of status symbol, a form of self-expression. Walking into one of Shanghai's new cafes, with its grainy wood furniture, exposed brick walls, hanging plants, and intricate latte foam designs, you might even say China has developed its own breed of hipsterism.
One other reason for the increase in coffee consumption is due to milk being more easily available. When the People's Republic of China was born in 1949, its national dairy herd was said to consist of a mere 120,000 cows. Yet today, China is the third-largest milk producer in the world, estimated to have around 13m dairy cows, and the average person has gone from barely drinking milk at all to consuming about 30kg of dairy products a year. This makes the most popular coffee beverages, such as the Latte, more acceptable and easily accessible. 
Chinese Coffee Roasters
This increased the popularity of coffee in China has affected the industry as a whole, not just high street chains. There are few roasters in China compared to in Western coffee-consuming countries. However, their number is growing due to the increasing popularity in coffee and demand for more speciality coffee companies. 
There are big commercial roasters in China that focus mostly on mass production for instant coffee. Alongside this, there are also single-shop roasters that often aim for higher quality and roast on a small scale, normally for their own shops but occasionally for a limited number of wholesale consumers. 
The home roasting market is also showing a gradual growth in mainland China. An expansive online retail marketplace is also a unique feature of the Chinese roasting industry and many roasting companies choose to have little to no retail presence and focus solely on building their online following.
Starbucks Vs. Luckin: A Chinese Coffee War
This unique reliance on the online retail marketplace is apparent within physical coffee shops too, online delivery has really infiltrated Chinese food culture in general. One company that is really taking advantage of the boom in coffee consumption is a new company called Luckin Coffee. They have emerged as a competitor to Starbucks, which has really generated a lot of interest in coffee culture over in China. 
They have come in and undercut Starbucks, offering lower-priced coffee delivered straight to you. In China, almost everything is deliverable on a series of apps similar to Deliveroo and Ubereats, but the apps are far more ingrained into everyday life. A Chinese citizen will have their coffee delivered for the morning, their lunch later on and then have evening dinner delivered to their home. Their strategy is to undercut Starbucks with cheaper while relying on subsidies before increasing prices after a period of expansion. 
This contrasts Starbucks strategy. While they still deliver their coffee to your door, they are much more interested in selling the experience as well as the drink. They want to offer customers the chance to sit in a westernised coffee store, use the free wifi and work, just like they see in movies and TV. They also invest far more in the drinks themselves than Luckin, ensuring the Chinese market continues to get customised drinks which suit the nation's tastes. 
With Luckin's subsidiaries being only a short term source of income for them, it will be interesting to see how this battle turns out. If Starbucks strategy of more high-quality coffee wins out, there will potentially be an increase in Chinese speciality roasters and single origin coffee. 
How Chinese Bean Production is Shaping The Future
The entire coffee industry is transforming in China. It isn't just a country of consumers; it also produces coffee. So who drinks this coffee? China has produced approximately 120 million kilos of green bean coffee each year from 2014 to 2018. Yunnan, where much of China's coffee is grown, produces mainly Arabica coffee which is then exported to Europe. 
Coffee roasters within China mostly use imported beans, however, this is starting to change. This is due to an increase in quality as well as some favourable financial incentives. Much of the coffee imported into China has an 8% duty, not to mention the cost of transportation so turning local is becoming an easier decision for roasters. 
China is going to have a big impact on the future of coffee worldwide. If China reaches a point where it is drinking half as much coffee per capita as the USA, we would see a massive global supply squeeze for Arabica. Prices for the top 1% of Arabica beans would rise and competition for the best lots from top producing countries would increase as well. 
With another country sourcing beans to the world, this will affect global prices of beans for roasting as well. There are a handful of countries that hold the lion's share of bean production, such as Brazil. If China threw its hat into the ring with some high-quality coffee beans, the rest of the market would have to adjust for their lower prices. At this point, Chinese coffee consumption and roasting would have a significant impact on how we consume our morning beverage.
Taste How Different Nations Beans Make Great Coffee
As professional coffee roasters in London, we like to experiment with a number of different coffee beans for our wholesale coffee service. Get in touch today to see how a roaster can experiment with different beans to create some truly unique tastes. We also offer a great barista training service for our corporate partners to help you make the most of these beans. Give us a call!
80 STONE COFFEE ROASTERS LONDON
Speciality Coffee Suppliers