London Coffee Roaster's Opinions On The Biggest Coffee Trends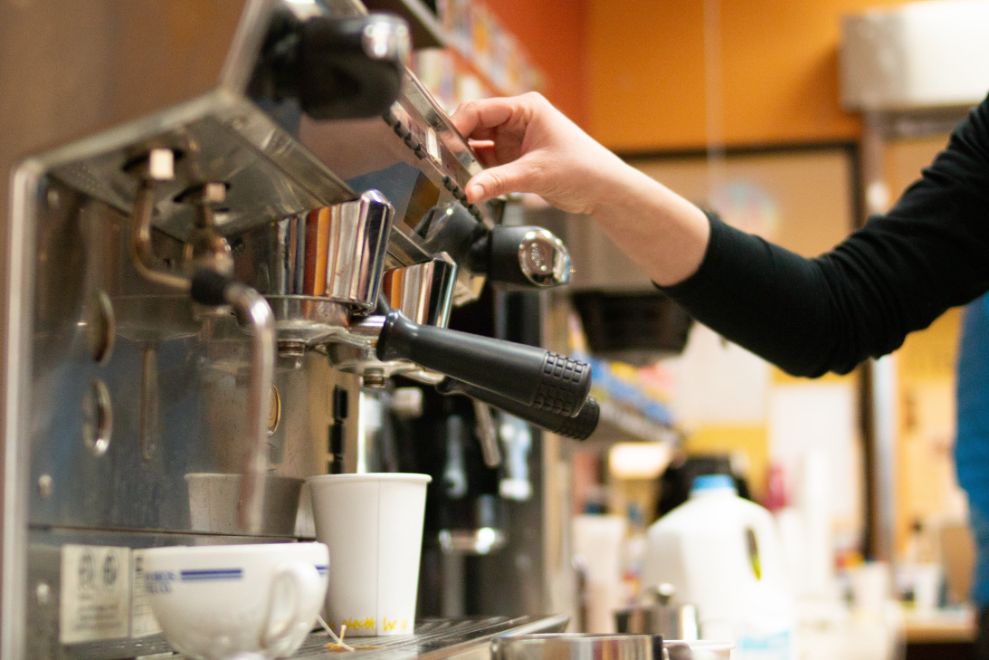 As London based specialist coffee roasters, we have to keep up with the latest trends in coffee. With the city itself being always up to date with the current trends, there is a hugely influential coffee community in the city. 
We need to ensure that we know what we're talking about and can adapt our roasting techniques to these trends. Not only in our roasting but as owners of a  coffee shop, we need to make sure the coffee connoisseurs who are demanding the latest trends can get them from us. 
Here, we're going to break down some of the biggest, weirdest and most wonderful coffee trends of the year so far and give our thoughts on them. Check them out below. 
Overall Changing Coffee Trends
To understand why some of these changes and trends are coming about, we must understand the history of coffee and coffee trends. The history of coffee consumption trends can be split into waves, of which are  summarised as the following:
First Wave:

Growing coffee consumption exponentially.

Second Wave:

The defining and enjoyment of speciality coffee.

Third Wave:

Purchasing coffee based on its origin and artisan methods of production.
First Wave
The first wave is characterised by the discovery of coffee as a drink. The method of coffee brewing at this time is defined by convenience. Therefore, the most obvious example of coffee from the first wave is instant coffee. Alongside instant coffee came the introduction of vacuum packaging, which meant coffee was no longer exclusive to local roasters and now was in mass retail spaces. These inventions allowed a number of new audiences to be exposed to coffee. This first wave received criticism for sacrificing taste and quality to promote convenience and mass production.
Second Wave
The second wave came about in reaction to the first wave and the "bad coffee" which characterised it. Consumers expressed a desire to know the origin of their coffee and understand the unique roasting styles of what will now be called "speciality coffee" beans. This knowledge added to the enjoyment of coffee as an experience rather than just a beverage. Words like espresso, latte and French Press became common among lovers of speciality coffee. 
The criticism of the second wave is that it lost its way, forsaking the source of the bean for the social experience of drinking coffee. This is due to the rise of speciality coffee chains such as Starbucks. Coffee shops became big business, luring consumers to a brick-and-mortar shop to drink their favourite coffee beverage.
Third Wave
We are currently in the third wave which tries to eradicate the criticisms of both the first and second wave. The third wave of coffee is characterised by coffee lovers interested in the character of the coffee itself. Sometimes this movement is more of a reaction against bad coffee and the way bad coffee has been promoted. With the third wave, production and marketing take a back seat, and the product takes the centre stage. Third wave coffee suppliers focus on things such as locally roasted coffee, single origin beans, product quality, direct trade and sustainable business practices.
Coffee Trends in 2019
This brings us to the current day. There are some interesting trends emerging that are in relation to the characteristics of the third wave, as well as some new innovation in coffee brewing tech. Let's take a look at a few. 
Sustainability in All Aspects
There is and should not be, a trend list that does not touch the topic of sustainability. Coffee & sustainability was one of the biggest themes on the London Coffee Festival in 2018 and 2019. This year, large companies are taking on big action actions, such as: 100% sustainably sourced and smaller acts like: recycling coffee waste.
What we have to say: It is crucial for us to understand where the market is heading and to follow the trends. We saw big changes in the coffee demand even in the past few years. To reflect this, we have just introduced 100% plant based coffee cups in our cafe as well as sourcing the coffee beans directly with the local farms. Our recent partner Marco of Cosagual Coffee in Honduras explains, "our coffee is special because of the growing, harvesting and processing methods. During harvest, we experience dry/rainless weather conditions. The varieties have been chosen by their performance in our climate, yield and cup quality. Coffee trees are grown in quality soil under organic principles in the shade between 1,200-1,800m. Furthermore, our micro-lots are dried on African beds in greenhouses allowing for a slow and refined process of up to 22 days."
Simone with the roast in mind shares "I have always focused on the coffee from the farm to the cup and after working at origin for some time I know the value of every step of the coffee journey. The roasting is vital, but so is the farming and the processing. Selecting a good mill and having reliable transport and warehousing keeps the coffee in the quality we expect and of course, the brewing finishes the cup. Now I have found a way to access coffees that suits our customer taste profile with a fully traceable coffee and I can select various coffee lots of different styles from the same producer. In Honduras, I selected a washed lot as a component for our espresso blend as it was exactly the profile we needed and a natural micro-lot for a fantastic filter option. This also gives our customers the ability to brew two very different styles of coffee in their coffee shops and talk to their customers more about where their coffee comes from and how different processing methods affect the flavours in the cup...
Embracing Country Specific Methods
It is fascinating how coffee cultures differ between countries. Each country has its own coffee drinks, habits, beliefs and brewing methods. In 2019 we're seeing more about these country-specific characteristics and hopefully, some of the unique ideas will start to trend internationally. 
One example of this is the coffee and tonic trend that. Has become more popular in UK in the last year. This originated in Helsingborg and has been a thing in Scandinavia since 2007. So what's next? Experts point towards the next big coffee drink to come from the East and we would be inclined to believe it, just check out our post on the rising Chinese coffee market. 
What we have to say: We love to explore coffees from all over the world and have been serving Vietnamese style coffee in our shop over the last 6 years
Nitro Coffee & Cold Brew
As temperatures continue to rise & companies increase their experimentation with coffee brewing methods, customers are now starting to expect more than just an espresso. Customers want to see a product that has been brewed with care and time. Cold brew fits this perfectly.
Nitro Coffee is perfect for coffee nerds who like generous helpings of crema. The base is a cold brew which is then mixed with nitrogen via a beer pump. The result is a refreshing coffee drink with a fine-beaded texture and a head that can compete with a Guinness. It is only logical that the drink is served in the matching beer glass.
Goth Lattes
With the rise in social media and influencers, appearances will never die. One of more out there coffee concoctions is 'goth latte' which takes things one step further. Active carbon gives the drink a jet-black colour. What is more, carbon binds toxins and bacteria. In other words, it's a detox to wake you up in the morning. Not to mention great eye-catching photos for Instagram. So bring on the carbon!
What we have to say: We think it is a really interesting and fun drink for social media, but please don't call it coffee! 
Coffee Roasters London
Are you a coffee company or cafe who's looking for some great tasting coffee beans? We have your back. We are a specialist coffee supplier and roaster, providing you great coffee beans at wholesale prices. Check out our pages or get in touch to see what we offer. 
We also can support coffee businesses in other ways, with extensive barista training for corporate coffee bars or cafes. We allow any shop to have great coffee equipment with our La Marzocco coffee machine leasing programme, providing you quality at an affordable price.  
80 STONE COFFEE ROASTERS LONDON
Speciality Coffee Suppliers