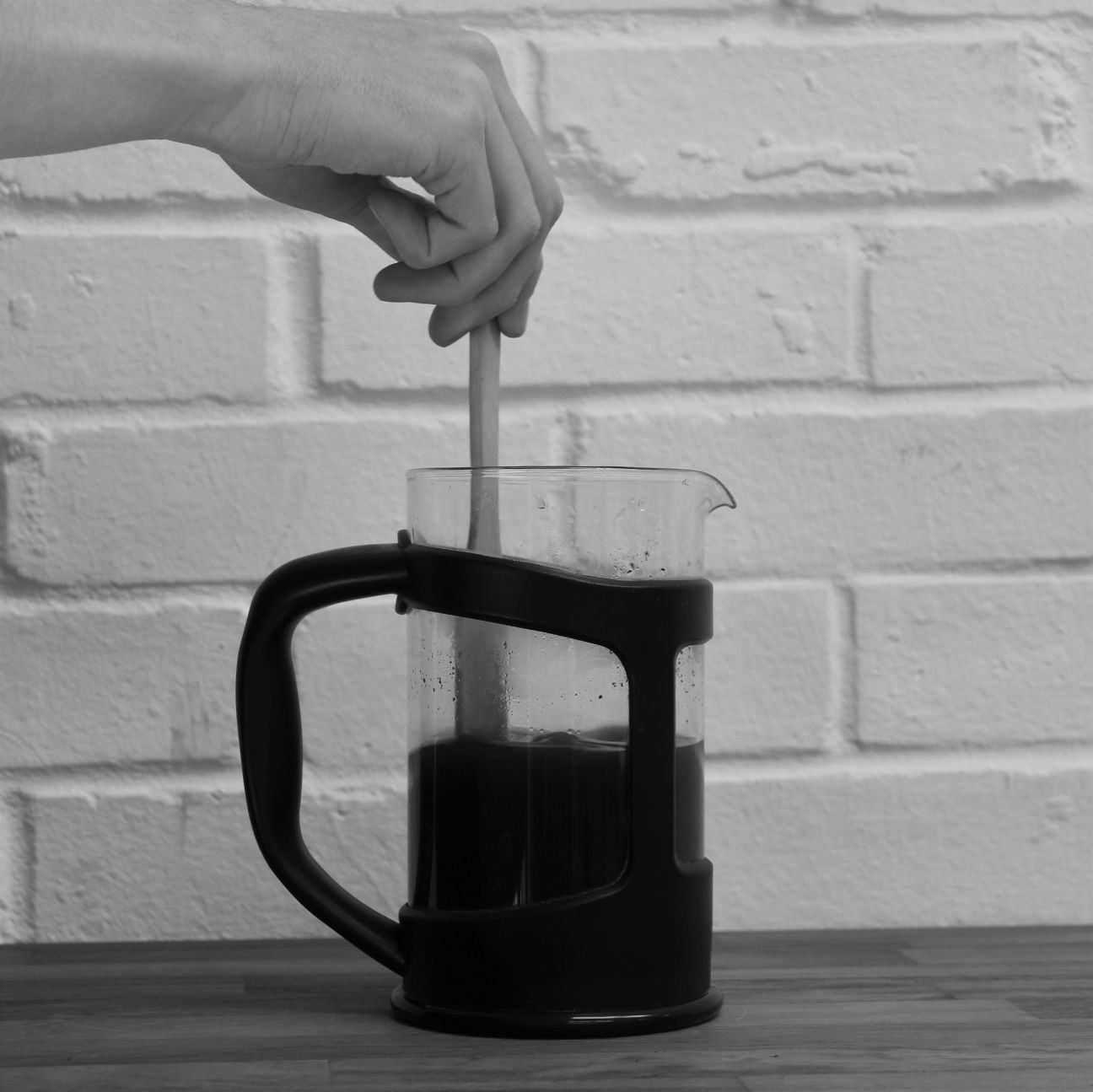 COFFEE   –     21g
WATER    –    300ml [98°C]
—
0:00 – POUR – 300ml
4:00 – 5 GENTLE STIR
4:30/8:00 – SLOWLY PUSH PLUNGER
+30 secs – SLOWLY POUR ALL LIQUID OUT
5:00/8:30 – FINISH
The origins of this brewing method is still disputed, but it most likely was created in France, hence the alternative name 'Frech Press'. Where it came from is irrelevant, because all we need to know is it creates good coffee in a very simple and accessible way, without the need of paper filters or fancy kettles. This is a great brewing method to get started with, and you probably already have one lying around.
Whilst there are plenty of recipes out there, we find this one to work very consistently, and create a cleaner cup than usual, whist still achieving nice depth and body.
What you'll need
A Cafetière
21 grams of coffee
Grinder
Water
A Kettle
A Decanter
A scale/timer
A spoon or stirrer
Your favourite mug
Steps
Grind 21 grams of coffee to a coarse setting.
Heat your water up to between 97-99°C, or one minute off the boil.
Place the cafetière on the scale, weigh in the coffee, even it out, and then tare the scale.
Start the timer and immediately pour 300ml.
Place on the lid, and wait until 4 minutes, then gently stir the coffee five times in a circle, then place back on the lid.
Depending on the richness you want, wait until anywhere inbetween 4 minutes 30 seconds, all the way up to 8 minutes and then push the plunger down very gently so as to not agitate the coffee.
After 30 seconds, begin to very slowly pour all the liquid into a decanter to stop the extraction process.
Swirl the decanter to mix the brew, then serve and enjoy.
How to adjust
With cafetières being an immersion brew (as opposed to percolation), there is no flow rate to consider, and therefore we can use grind size much more liberally to get the taste we want, but we find that going finer, whilst increasing the body and sweetness, can make the final cup a bit cloudy and dirty, so for that reason, we like to stick with a nice coarse grind setting, and use temperature, time, and dose instead.
 If you would like a sweeter brew, increase your water temperature. If you would like a brighter, more acidic brew, then decrease you water temperature.
Leaving the coffee in for longer will create a deeper, sweeter, brew, but can often make it taste a bit bitter, papery, or unclean, so be careful when experimenting. Alternatively, try shorter brew times to get a cleaner, brighter cup.
Cafetières are much more forgiving when it comes to playing around with the dose, so feel free to experiment, we find 21g to be great amount, but if you want your coffee to be fuller and richer, try adding more, if you want it lighter, add less.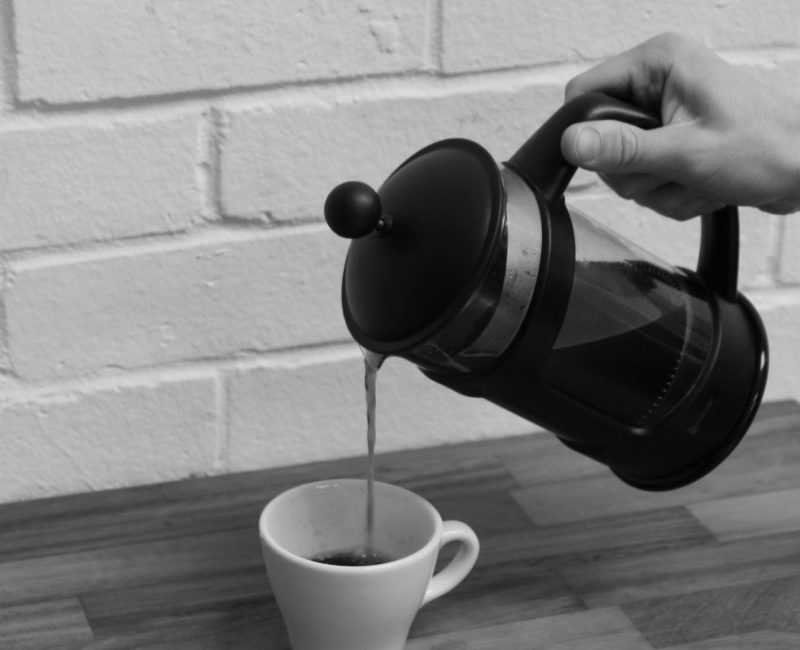 This section is for those who want to go all in. It provides the extra details regarding our method, as well as the results we get when brewing, and are to serve as both guidance, and reference for those who want it.
Extraction
     Grind:                    ≈900μm
     Yield:                     ≈85 % [255ml]
     TDS:                       1.48%
     EY:                          21.46 %
Water content
     pH:                          7.0
     PPM:                      105
80 STONE COFFEE ROASTERS LONDON
Speciality Coffee Suppliers