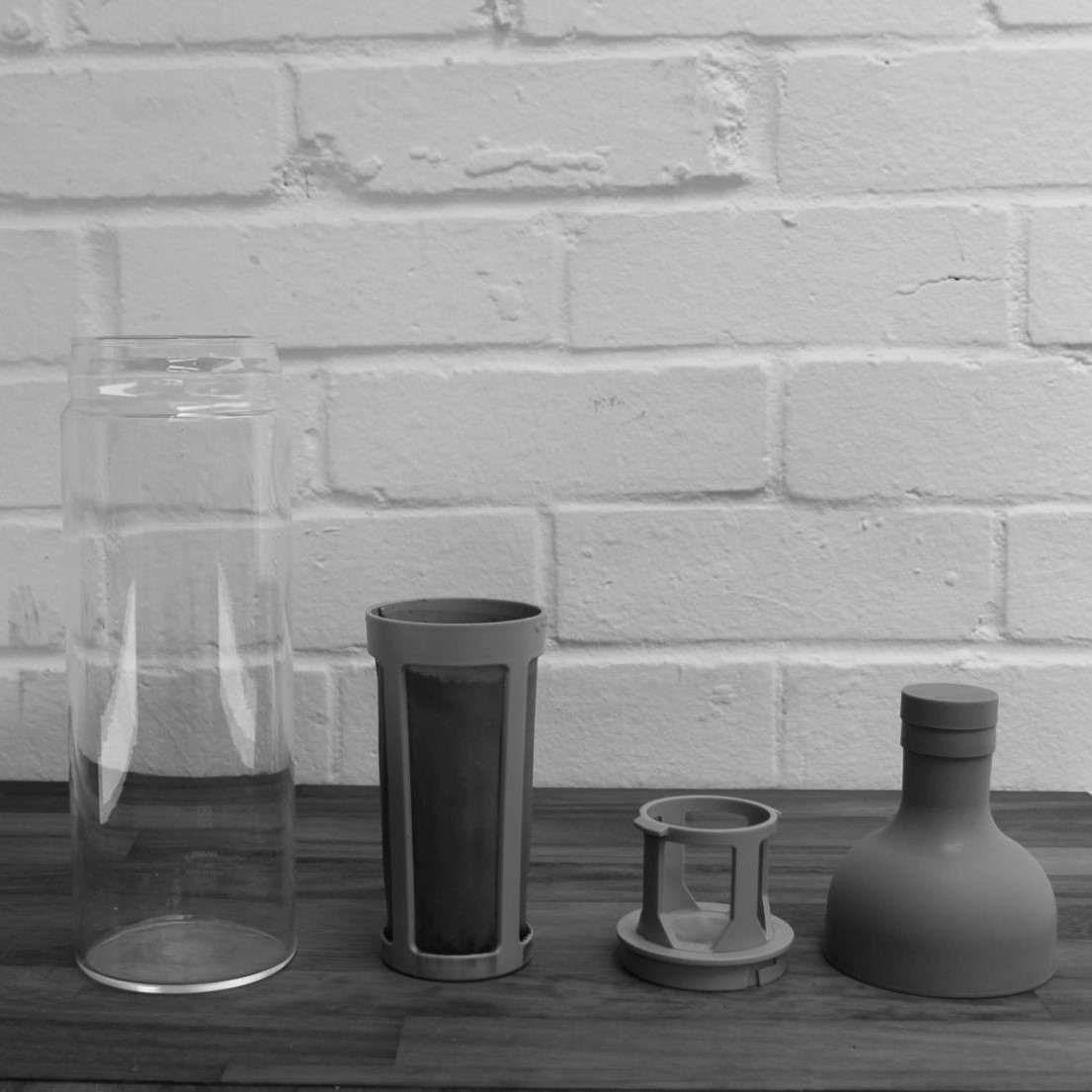 COFFEE   –     125g [ ≈1050μm]
WATER    –    1000ml  [unheated]
—
0:00 – 1st   POUR – 500ml
STIR 10 TIMES
1:30 – 2nd POUR – 500ml
STIR 5 TIMES
PLACE IN FRIDGE
12/16 HRS – FINISH
Immersion Cold Brew is as delicious as it is straightforward, and that is its charm. With only a few basic tools and a 12hour wait, you can be sipping on some cool clean coffee over ice. Given its simplicity, there is plenty of room for experimentation and adjustments to taste, and we find this recipe facilitates that, and yet gives you a great starting point. We use the Hario Cold Brewer, which has a built in chamber for the coffee grounds, meaning you don't have to filter the grounds out afterwards, but you can make cold brew in anything, even a jug.
What you'll need
Any vessel, (preferably with a mesh basket to hold the coffee)
125 grams of coffee
Chilled water
A scale
Ice
Cup or glass
A filter or sieve if your cold brewer does not have a basket
Steps
Grind 125 grams of coffee to very coarse setting (just coarser than cafetiere)
Using the scale, weigh the ground coffee into the mesh basket, or if you do not have one, then pour the coffee directly into the vessel.
Add the first 500ml of cold water, and then stir/swirl 10 times in order saturate the coffee.
Then pour the remaining 500ml of cold water, and once again stir/swirl 10 times.
Place on the lid, or if you do not have a lid, make sure the top is covered.
Leave it in the fridge for 12-16 hours.
 After 12-16 hours, remove from the fridge. Remove the basket of coffee and dispose. If you do not have a basket, then pour all the liquid through a filter or sieve to remove the coffee grounds.
 Serve into a glass over Ice, and enjoy.
How to adjust
With cold brew, many of the usual variables we have to play with are removed, and these leaves us with two ways of adjusting:
You can make small adjustments to grindsize, but if you go too fine, the final brew will taste cloudy, gritty, and unclean, so be careful. However, grinding slightly finer will give a richer taste, and a more syrupy body.
By leaving the coffee to brew for more or less time can impact the flavour too. The longer you leave it, the richer/darker the taste becomes, but you lose vibrancy and cleanliness. By reducing the brewing time, you can preserve the cleanliness, vibrancy and acidity of the coffee. We find 12-16hrs is a good range.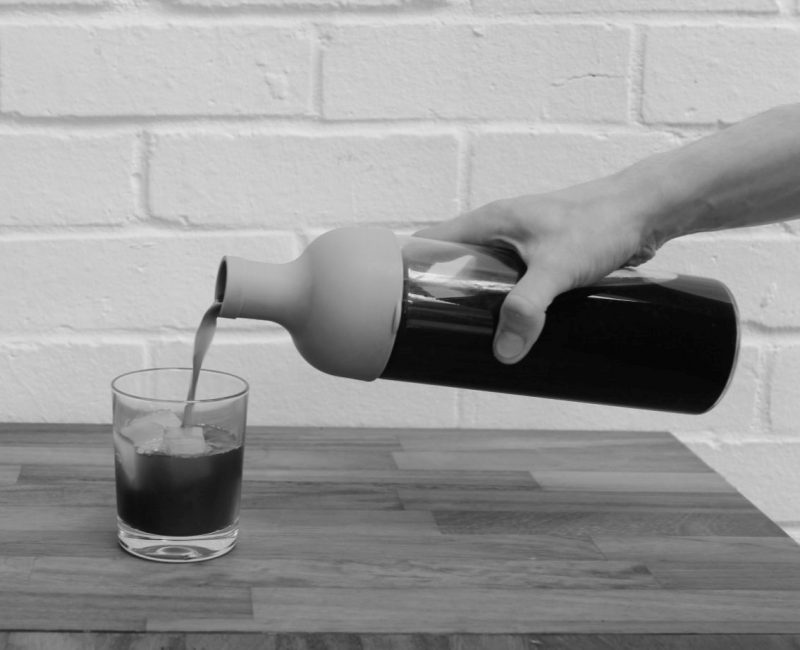 This section is for those who want to go all in. It provides the extra details regarding our method, as well as the results we get when brewing, and are to serve as both guidance, and reference for those who want it.
Extraction
     Grind:                   1100μm
     Yield:                     ≈90 % [900ml]
     TDS:                       1.37%
     EY:                          11.20 %
Water content
     pH:                          7.0
     PPM:                      105
80 STONE COFFEE ROASTERS LONDON
Speciality Coffee Suppliers