RARITIES BY 80 STONE - CATURRA ADVANCED FERMENTATION
"Rarities" started as a fun project where we tried to explore coffee out of the ordinary, for coffee competitions and our personal pleasure. With a special processing method, this coffee delivers a unique taste profile and an aroma that you can hardly miss the moment the coffee is ground. We like to brew it mainly as a filter with either a V60, Chemex, Fellow Brewer, or even a Cafetiere. Are you ready to try something really different?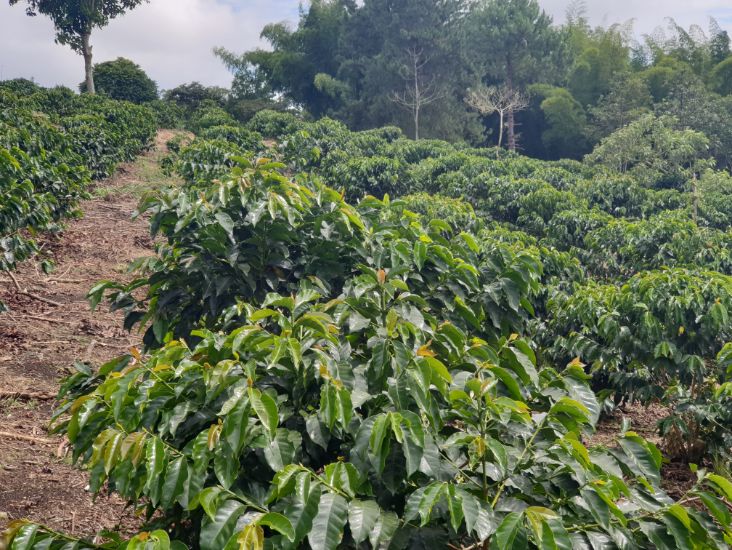 PROCESS
Advanced Fermentation
Innovation and Quality are at the heart of Wilton Benitez's work. Based in Cauca, Colombia, Granja Paraiso 92 is his family farm, and despite having only been in operation since 2015, it is fair to say Wilton and his team have accomplished more than many farms can in a lifetime.
Firstly, there is the sheer diversity of conditions; by utilising terraces, shaded and un-shaded areas, drip-irrigation, and by taking advantage of the wide range of altitude this farm covers, Wilton's coffees can be specifically planted in certain areas of the farm to receive different amounts of sunlight, nutrients, oxygen, water, etcetera, allowing him to tailor the growing conditions to the specific cultivar he is growing.
Speaking of cultivars, Granja Paraiso-92 is home to a huge array of cultivars, ranging from orange and pink bourbons, to the cherished Geisha varietal, from the experimental Castillo to the increasing popular Tabi and Java varietals, Wilton even has a small area reserved for different coffea species such as Eugenioides.
And there is the processing, something which Wilton and his team have made a bit of a name for themselves with. Processing is usually classified as Washed, Natural or Honey, however the lines between these classifications are becoming increasingly unclear as the years progress, and Wilton's approach is one such reason. Granja Paraiso has a series of laboratories across the farm, which are not only used for Quality Control, but also to undertake experimental processing techniques such as Thermal Shock Naturals, Yeast Inoculated Anaerobic Fermentations, and many, many more.
It goes without saying that the coffees produced at Granja Paraiso-92 are what the word 'exceptional' was reserved for.
80 STONE COFFEE ROASTERS LONDON
Speciality Coffee Suppliers